HONGIK
TEXTILE ART
FASHION DESIGN
INNOVATION
The department of Textile Art and Fashion Design is conducting the specialized business in the creative convergence course of fashion & smart textile design in accordance with being selected as an excellent major in the University Innovation Support Project at Hongik University in 2019.

The 1+1 PBL course,which converged Fashion & Textile Design Curriculum: Fashion design (The department of Textile Art and Fashion Design) + Product Prototyping (Industrial Design Department) was founded to establish future talent image through the capability survey for innovation and to strengthen creative thinking and communication.
The smart textile capstone design class was opened to cultivate expertise, technology acquisition, and prototyping ability.In addition, it supports extra curricular activities of Creative fashion & Textile design branding, Competition clubs, Exhibition planning clubs and HI-STAGE, which are start-up clubs for fostering entrepreneurial talents.
By promoting the Fashion & Textile Design Innovation Lab, it aims to produce start-up talents who lead the smart fashion industry by establishing a system that enables product production and small-volume production from the planning.
섬유미술패션디자인과는 2019년 홍익대학교 대학혁신지원사업의 우수전공으로 선정되어 패션 & 스마트 텍스타일디자인 창의융합과정 특성화 사업을 진행하고 있다.
패션 & 텍스타일디자인 교과과정 혁신을 위한 역량 조사를 통해 미래형 인재상을 확립하고 창의적사고와 커뮤니케이션 강화를 위한 패션디자인(섬유미술패션디자인과)+제품프로토타이핑(산업디자인학과) 1+1 융합 PBL 교과목을 개설하였다.
전문지식, 기술습득및 시제품 제작 능력 함양을 위한 스마트 텍스타일 캡스톤 디자인 수업 개설하고, 창업형 인재육성을 위한 창업 동아리인 크리에이티브 패션&텍스타일디자인 브랜딩, 공모전 동아리, 전시기획 동아리와 하이스테이지(HI-STAGE)등의 비교과 활동을 지원하며, 패션& 텍스타일디자인 이노베이션 랩 조성을 통해 기획부터 제품 제작 및 소량 생산이 가능한 시스템을 구축하여 스마트 패션 산업을 선도하는 창업형 인재 배출을 목표로 하고 있다.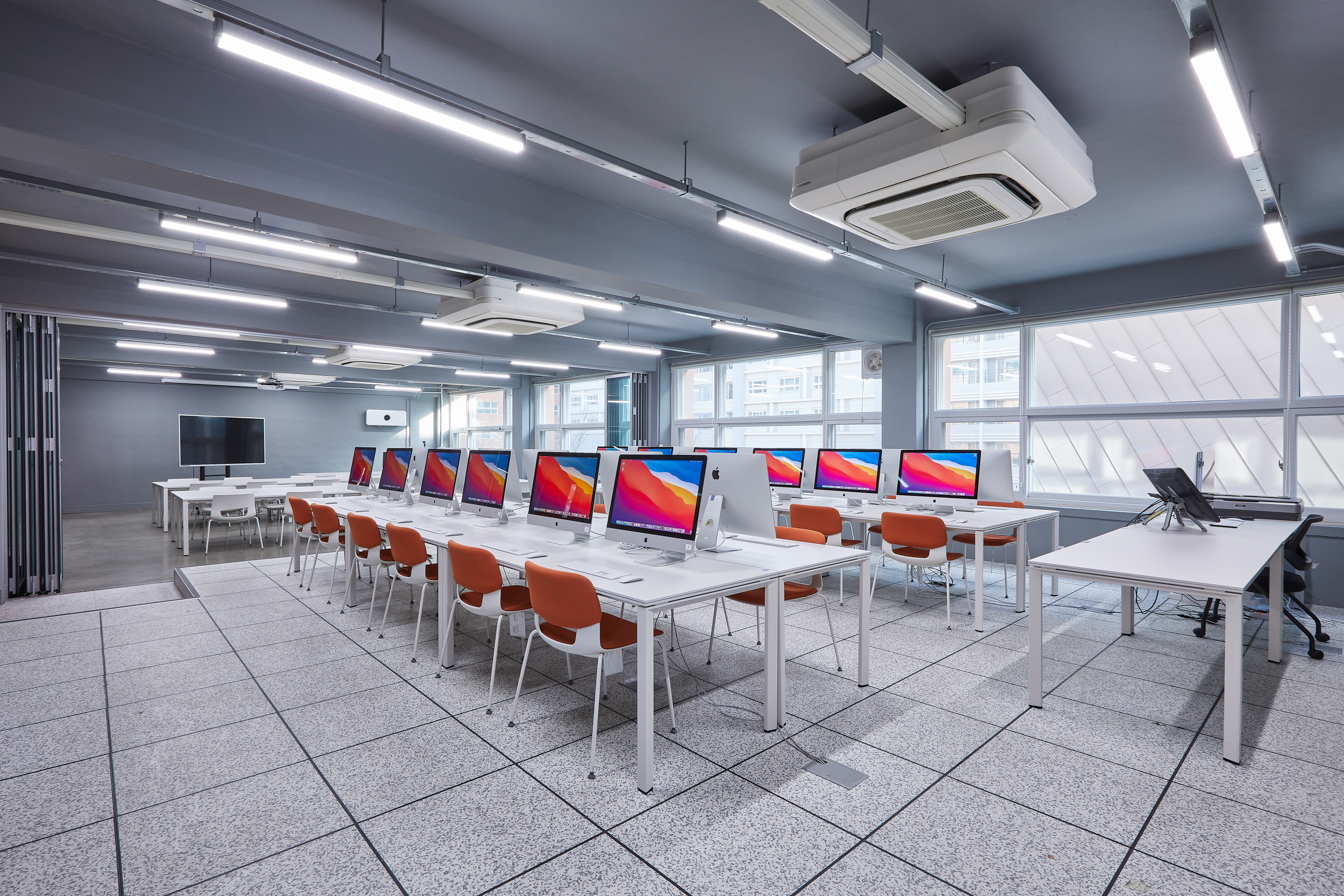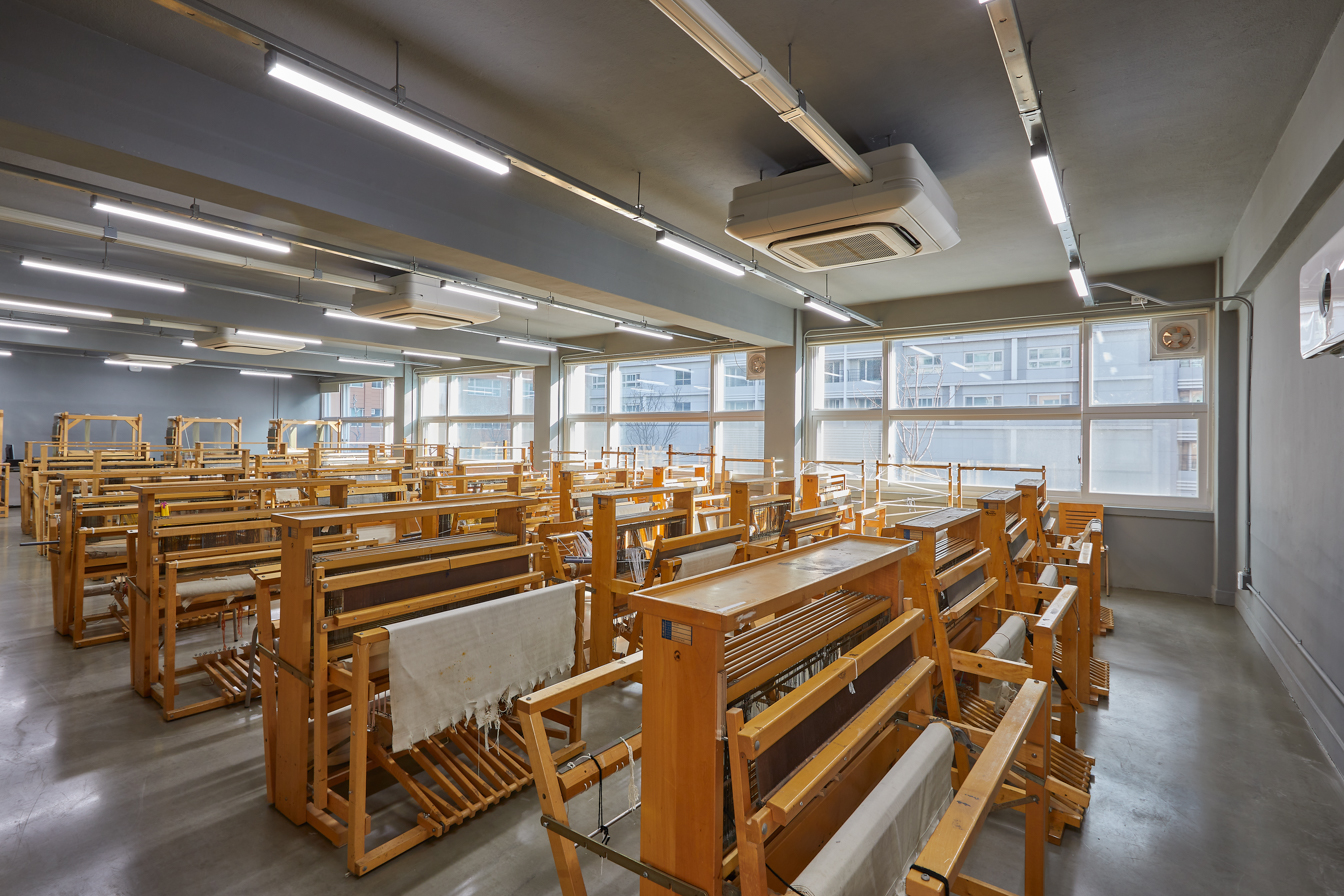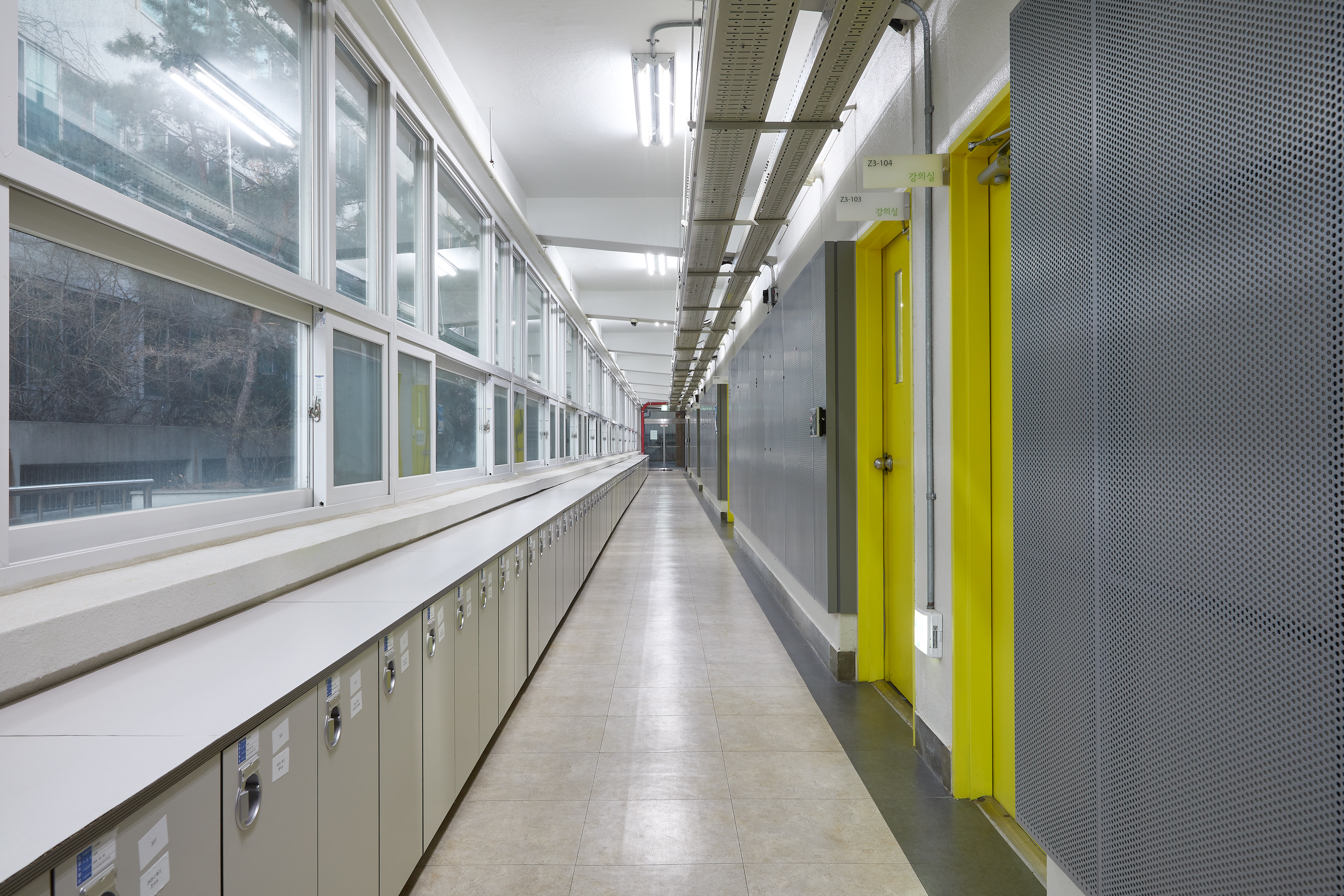 ---
OVERVIEW
---
'RE:THINK'

TEXTILE ART & FASHION DESIGN
x INDUSTRIAL DESIGN
1+1 PBL CLASS
The convergence 1+1 PBL class between the two majors of Fashion Design and Industrial Design realizes the value of 'DIFFERENCE' and practices creative fusion design through joint projects.
We conducted a collaboration project between Fashion x Product design with LINEAPELLE, an international leather fair in Milan, Italy, and completed a value-oriented design through innovation and environment in preparation for the fourth industrial revolution.
'RE:THINK' was presented as the theme to build an innovative design environment for a more valuable future while considering the environment. Through this collaborative project, we look forward to growing into a global innovative designer through convergence education that leads the future industry.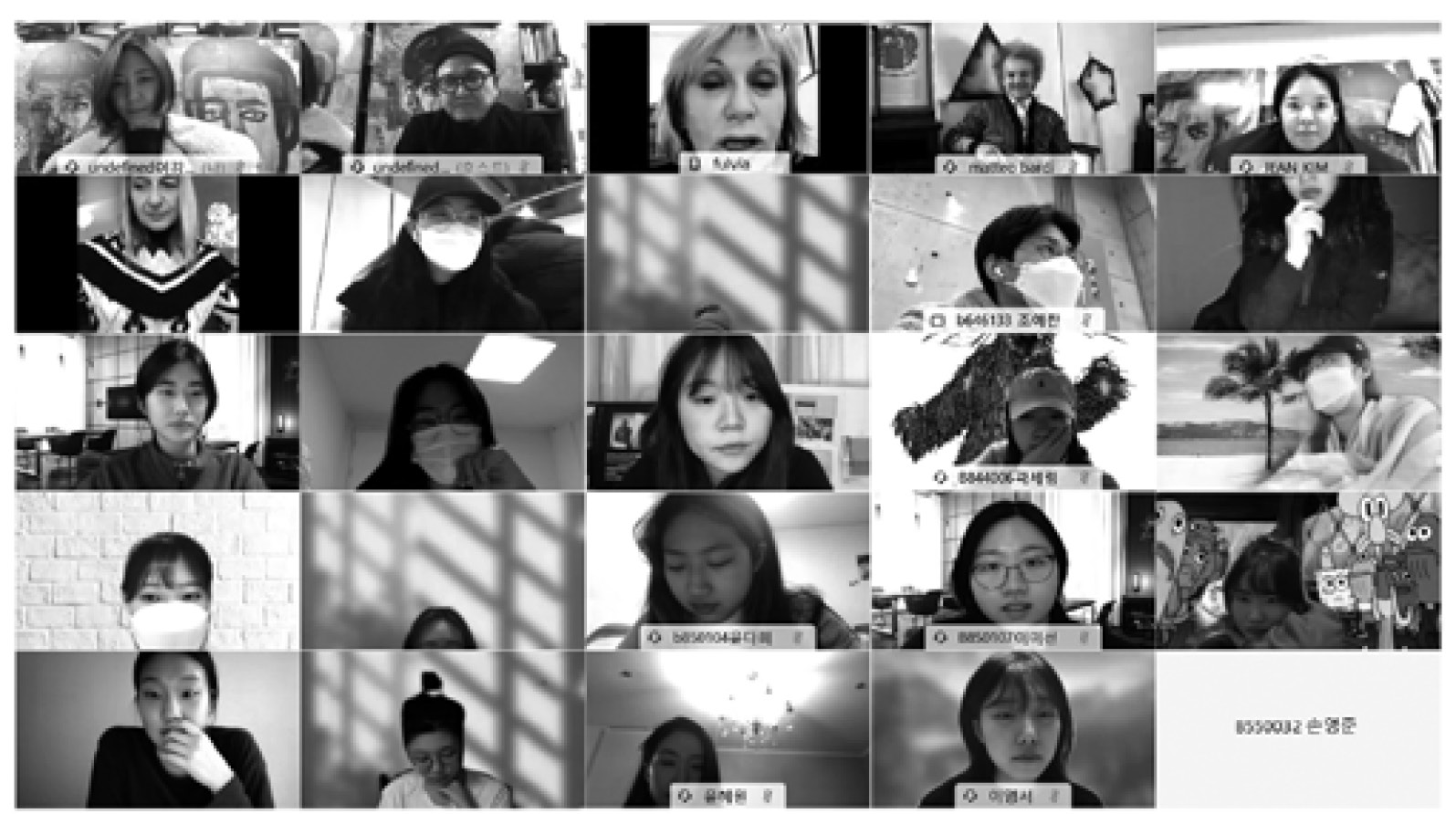 ---
'CO-EXISTENCE'

SMART TEXTILE CAPSTONE DESIGN
TEXTILE ART & FASHION DESIGN


Culture and art are important social factors leading the new fashion trend. By analyzing trends reflecting contemporary art, design, and culture, we presented projects that are an issue in the current textile industry, and developed prototypes by separating the teams by subject.

This semester`s SMART TEXTILE CAPSTONE DESIGN class launched the theme of 'KOREAN ART AND 3D, OR HYBRID' and students proposed a 3D textile surface design based on Korean Art or new hybrid textile design of mix and match. Special lectures and consulting from Fashion-Textile Designer and Fashion Director in the industry allowed students to analyze the marketability of their prototypes, develop their own materials, and complete creative prototype designs.
We look forward to presenting a new design of future textiles through various creative materials and fashion accessories prototypes using them.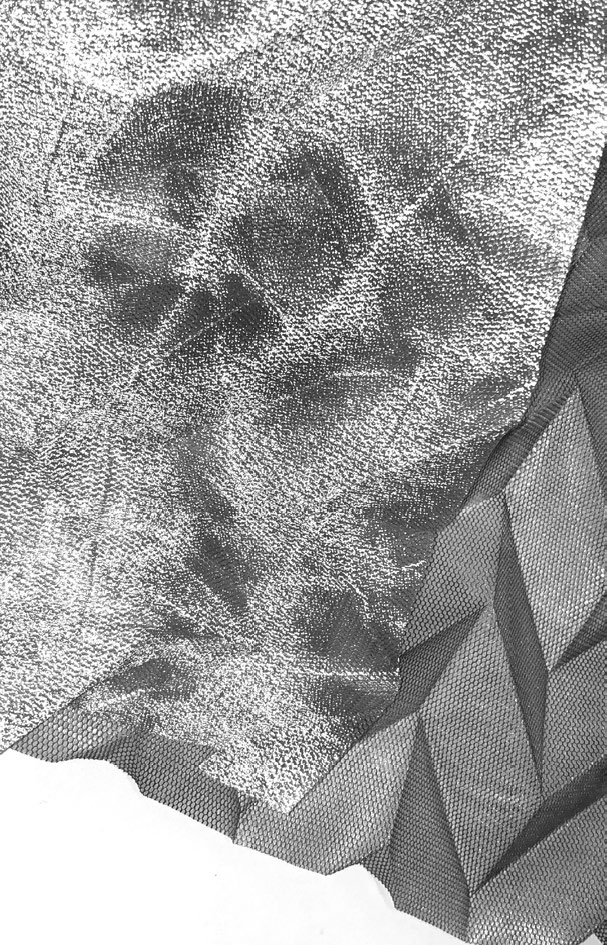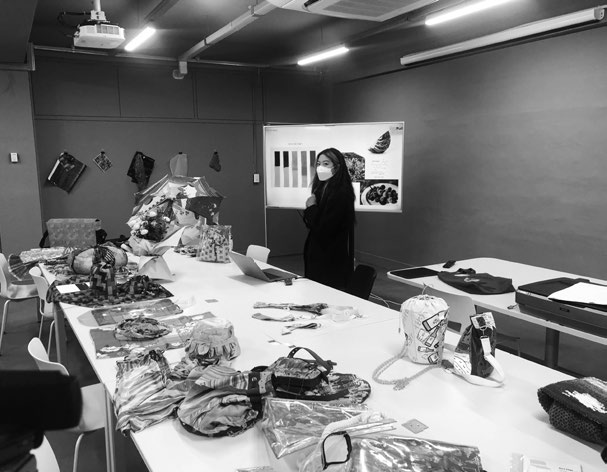 ---
TAKE ON A VIRTUAL EXHIBITION
---
PRIZE WINNER

---
MINJU KIM
김민주
CO-EXISTENCE
COEXISTENCE OF NATURE AND CITY INSPIRED BY CENTRAL PARK, NEW YORK.
뉴욕의 센트럴파크에서 영감을 받아 자연과 도시가 공존 하는 룩을 디자인했다.
KMJ980126@NAVER.COM
---
SOHEE CHUNG
정소희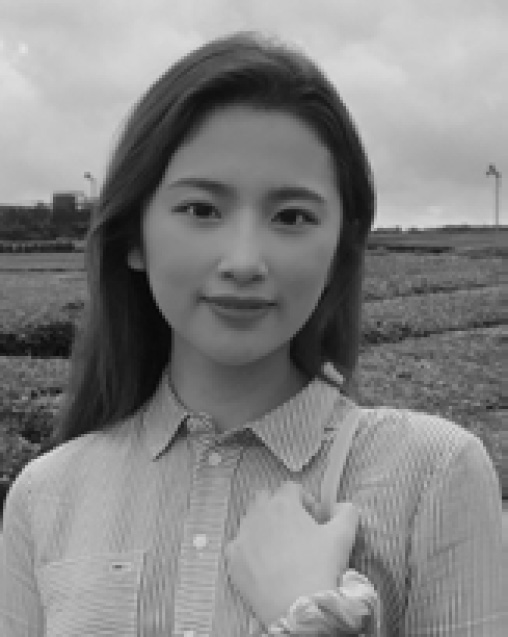 CELI
TIME FLIES AND PEOPLE AGE; THEY ALL OBTAIN DIFFERENT COLORS AND TEXTURE THAT SHOW WHO THEY ARE. THE TABLE WHICH USES NATURAL LEATHER AGES ALONG WITH ITS USER, FADING AND WEARING AWAY. AN OLD MAN'S WRINKLES ILLUSTRATE HIS LIFE.
FOLLOW THE CREASES OF THE LEATHER AND READ YOUR OWN LIFE.
시간은 흐르고 사람은 늙는다; 살아온 환경에 따라 각자의 개성을 담은 색과 질감을 지니게 된다. 네츄럴레더를 사용한 테이블은 사용자와 함께 늙어가면서 그의 삶의 양식에 맞춰 색이 바래고 질감이 변화한다. 시간이 파놓은 주름선이 노인의 삶을 함축한다. 가죽에 새겨진 주름을 따라가보며 당신의 삶을 회고해보자.
CHSOHEE99@GMAIL.COM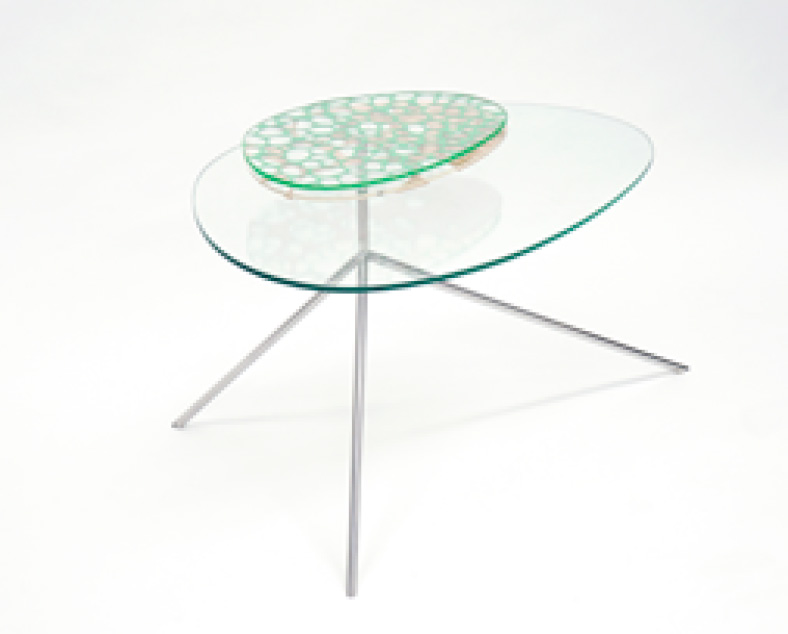 ---
JUHEE PARK
박주희
PRINCESS BARIDEGI
'PRINCESS BARIDEGI' IS A KOREAN TRADITIONAL FAIRY TALE, THE STORY OF GOD WHO GUIDES THE DEAD OF THE UNDERWORLD. BY REINTERPRETING TWO PRODUCTS THAT MIGHT APPEAR IN THE STORY, THEY SHOW KOREAN TRADITIONS IN A MORE INTERESTING, MODERN, AND MEANINGFUL WAY. THE PATTERNS EXPRESSED THE STORY OF EACH PRODUCT. INTARSIA, A TECHNIQUE FOR CARVING AND EMBROIDERING LEATHER, MADE THEM MORE ELABORATE AND ADDED TRADITIONALITY. ALSO, OTHER COMPONENTS RELATED TO THE STORY MADE THE MEANING OF THE PRODUCT RICHER.
바리데기 공주
'바리데기 공주'라는 이야기를 아시나요?
한국의 대표적인 설화로, 저승의 망자를 안내하는 신의 이야기입니다. 전래동화에 나올 법한 두 제품을 현대적으로 재해석하여, 한국의 전통을 보다 재미있고, 의미있게 전달하고자 하였습니다.
제품의 전체를 이루고 있는 패턴들은, 각 제품이 담고 있는 이야기를 보여주고 있습니다. 이는 얼핏 보면 자개함이 떠오르지만, 자개가 아닌 여러 가죽들을 조각내어 수놓는 '인터렉시아' 기법을 활용했습니다. 또한, 이야기와 매치될 수 있는 무늬의 가죽과 소품을 더함으로써, 제품에 담긴 의미를 더욱 풍성하게 만들어 주었습니다.
JUICYPP98@GMAIL.COM
---
MISUN LEE
이미선
OUTFIT FOR MICRO MOBILITY DRIVER
IT'S AN OUTFIT FOR A GROWING NUMBER OF MICRO-MOBILITY USERS. USING LEATHER FOR DURABILITY.
IN ADDITION, RETRO REFLECTIVE MATERIALS WERE USED TO ENABLE MICRO-MOBILITY USERS TO MAKE NEW INTERACTIONS ON THE ROAD. HE ALSO DESIGNED IT BY IMAGINING A RACER FIGURE.
마이크로 모빌리티 드라이버를 위한 옷
늘어나고 있는 마이크로 모빌리티 사용자들을 위한 옷이다. 가죽으로 내구성을 고려했고 재귀 반사 원단을 이용해 도로 위에 새로운 참여자인 마이크로 모빌리티 드라이버들을 위한 옷을 만들었다. 또한 레이서 같은 모습을 상상해 디자인했다.
LEEMISUN8177@GMAIL.COM
---
---
LIST OF ARTIST