Lee Hyojin
Transcendent, 2020
Size: 31 x 24cm / 12.2 x 9.4inches, 38 x 27cm / 14.9 x 10.6inches, 38 x 47cm / 14.9 x 18.5inches
Material: Denim, Cotton, Waterproof Coated Fabric
Technique: Silk Screen

©︎2020 Lee Hyojin. All Rights Reserved.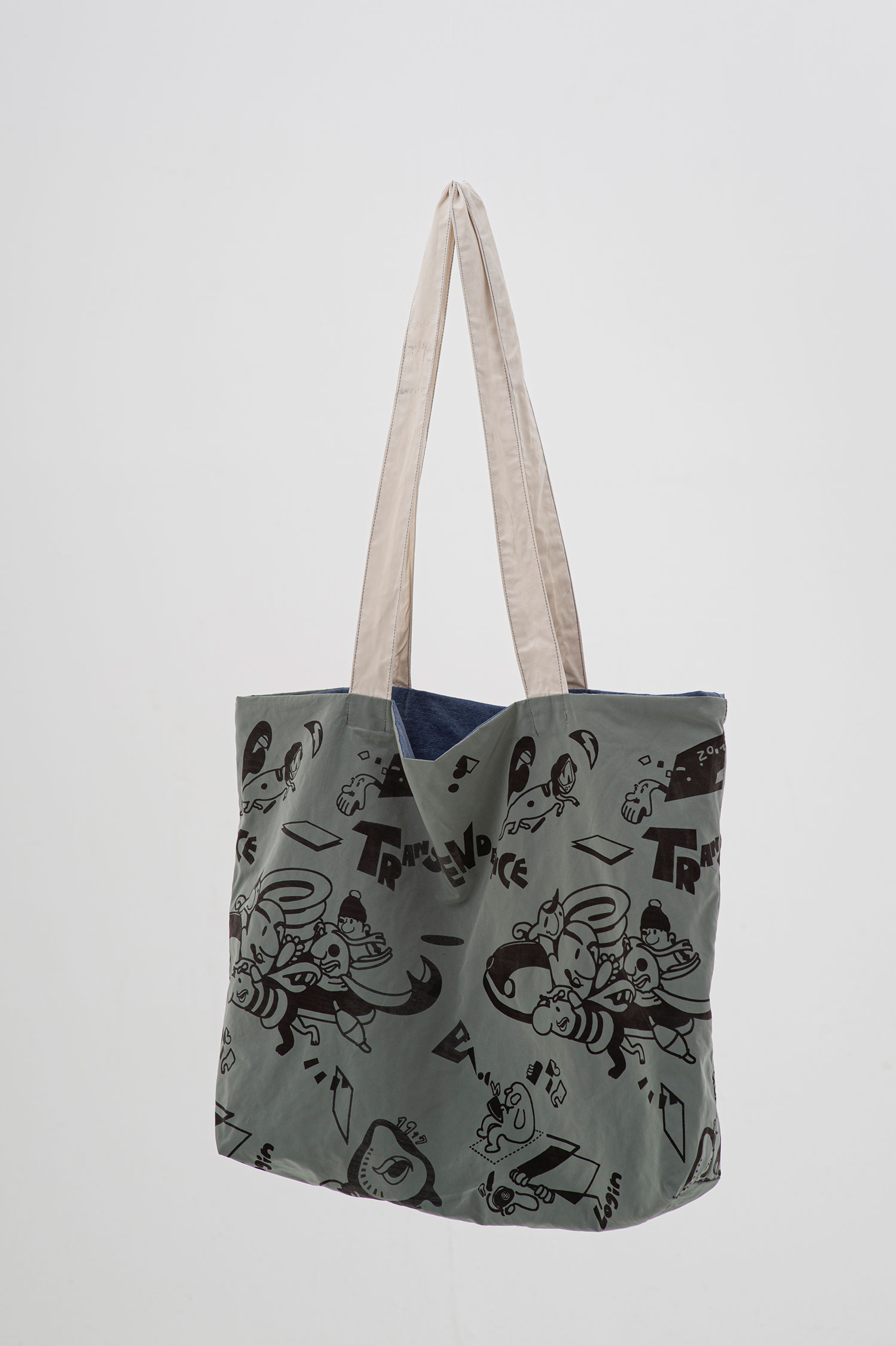 I always came up with the idea of 'one world in which everything starts with me.'
"Online Trip transcends seasons, time, and distance."
Now we can't go on a trip because of the covid-19. But the online world transcends seasons, time and distance. Through various media, I wanna express in a pattern that we can enjoy various worlds at home, and depict our situation facing the covid-19 in a positive way. If you look closely at the pattern, you can find characters traveling online through various media.
지금은 코로나로 인해 여행을 갈 수 없는 상황이다. 하지만 온라인세계는 계절과 시간, 거리를 초월한다. 여러 매체를 통해 집에서도 다양한 세상을 즐길 수 있음을 패턴으로 표현해 코로나에 직면한 우리의 상황을 긍정적으로 그려보았다. 패턴을 자세히 보면 다양한 매체로 온라인 세계를 여행하는 캐릭터들을 발견할 수 있다.
---