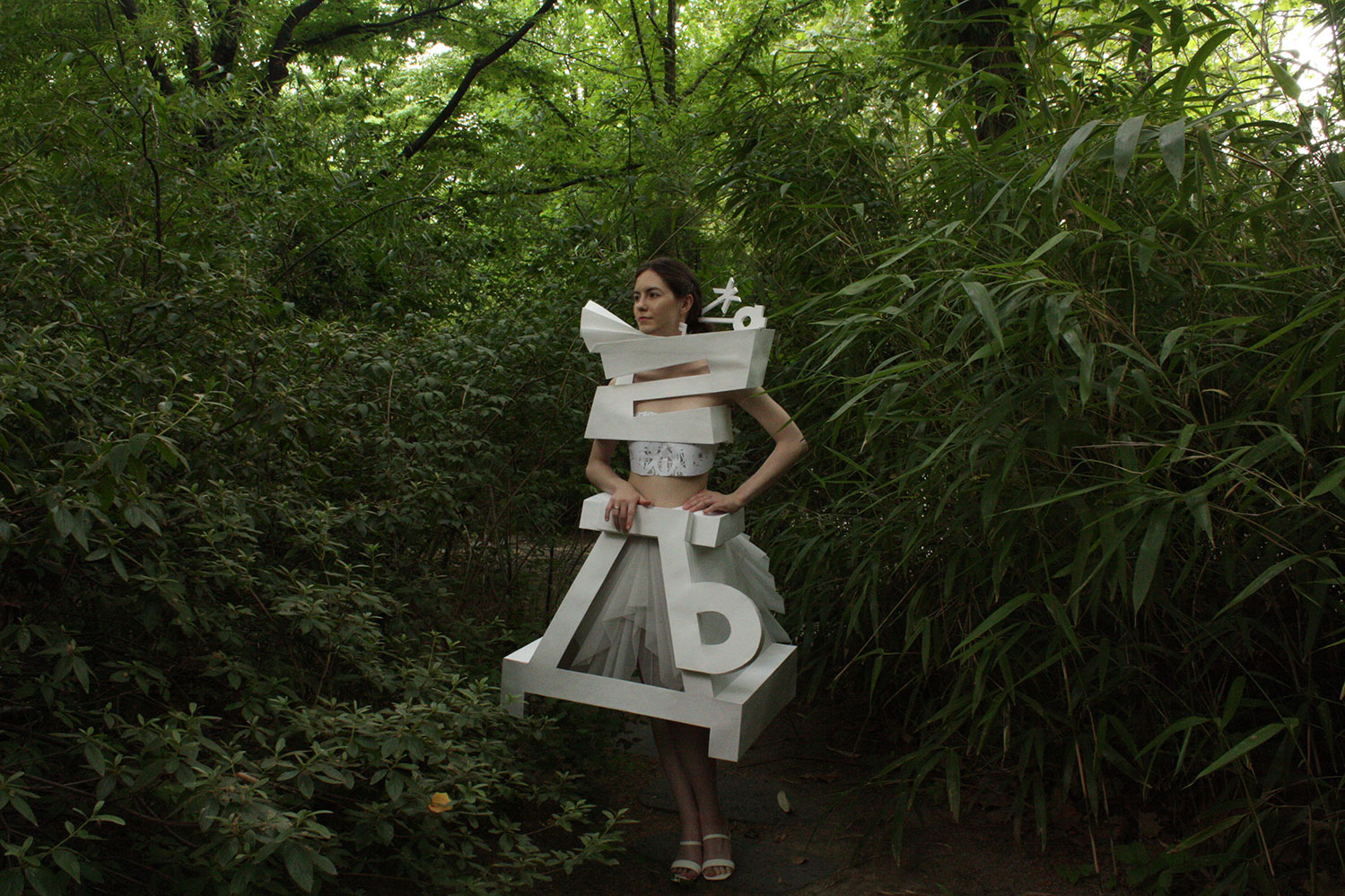 Park Esther
Esther Park (Ego), 2020
Size: 110 x 70cm / 43.3 x 27.5inches
Material and Technique: Paper Craft


©︎2020 Park Esther. All Rights Reserved.
As a mixed blood between Russian and Korean I wished to use myself as the theme for my first piece of work.

Among my keywords that are Russia and Korea, I've used the letters of the two countries which I am most comfortable with where I could express my feelings and languages for my design. The work expresses the belief of integrity and the fine beauty of old-fashoined Korean women through the sharp Binyeo while expressing Russian women's dress by showing the skirt's laces through putting creases on tracing papers to emphasize the purity, loveliness and the abundant elegance of a wedding bride's white dress. Lastly, the trees on the sides of the background in the image is my form of expressing the unprejudiced embracing of both Russia and Korea's culture, expressions and language.

러시아와 한국 혼혈인 나는 첫 작품에 나 자신을 담고 싶었다. 러시아와 한국이라는 키워드 중에서도 나에게 절대 강점인 두 나라의 정서와 언어를 표현할 수 있는 글자로 디자인을 해 보았다. 옛 한국 여성들의 절개를 지키는 지조와 섬세한 미를 상징하고자 날카로운 비녀로 표현하였으며 옛 러시아 여성들의 드레스를 모티브로 결혼하는 신부의 하얀 드레스처럼 순수하고 사랑스럽고 풍성한 우아함을 강조하고자 트레싱지로 주름을 잡아 치마의 레이스를 표현하였다. 그리고 사진 속 작품 배경의 양쪽에는 서로 다른 나무들을 두어 어느 한 쪽에 치우치지 않고 러시아와 한국의 문화, 정서, 언어 사이에 두 나라 모두를 품고 있는 나 자신을 표현한 것이다.
---