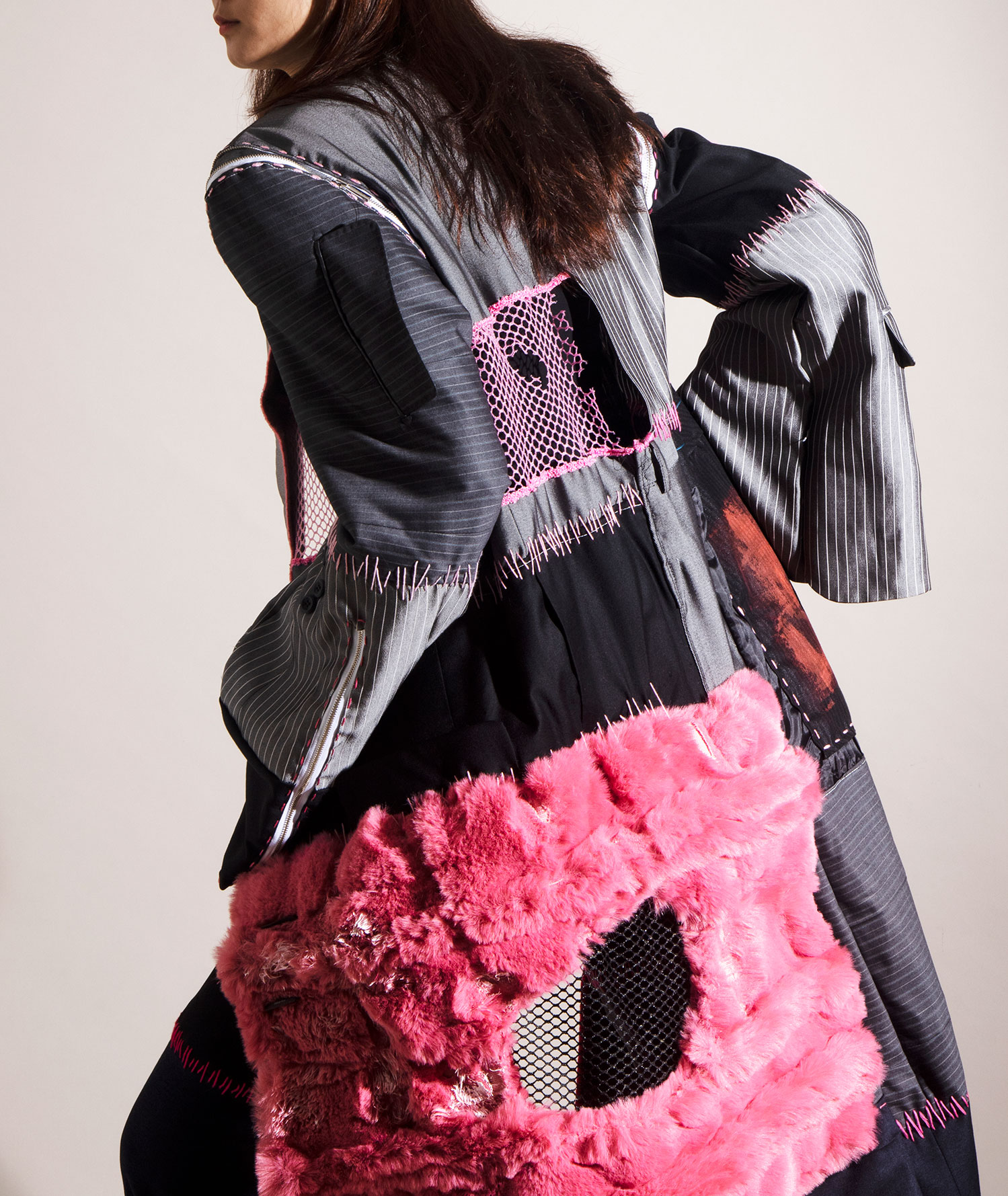 Park Jieun
Sophisticated defiance, 2020
Length: 140cm / 55.1inches
Material 1: Vintage Suit, Synthetic Fur
Material 2: Mesh, Embroidery
Technique: Upcycling

©︎2020 Park Jieun. All Rights Reserved.

This work reinterprets the artist's own "punk fashion" under the theme of "punk" representing subculture fashion during the 1970s along with "sustainable fashion".

The work was produced using the technique of 'up cycling', and the use of 'suits' to symbolize capitalism. Also 'fur' to symbolize wealth was employed as materials indicate denial and defiance in opposition of modern capitalism. In addition to this, a foreign mesh and pink embroidery have been added to exude a feeling of 'punk'.


1970년대 하위 문화 패션을 대표하는 '펑크'와 '지속 가능한 패션'을 주제로 새롭게 나만의 '펑크 패션'을 재해석 해보았다. '업 사이클링'이라는 기법을 활용하여 작품을 제작하였고, 자본주의를 상징하는 '양복'과 부를 상징하는 '모피'를 재료로 사용하여 현대 자본주의에 대해 부정, 반항한다는 의미를 나타내 보았다. 여기에 이질적인 망사 수세미와 핑크 자수 실을 더하여 '펑크'의 느낌을 살려주었다.
---